Why Conversion Optimization Design will Supercharge Your Lead Generation
Multiply Your Results even without Increasing Traffic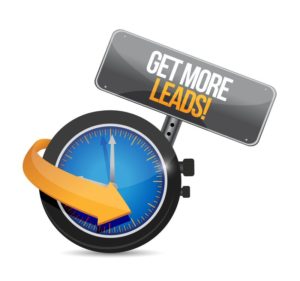 For the last ten years the goal of website owners, especially real estate agents and brokers has been to achieve a high position on search engines and directories. Some put a lot of money into it and got great position. But, what good is that if only a tiny percentage of visitors to the site end up as leads? So they've got traffic, "What now?"
The number of visitors to your site is not as important as the "conversion rate" so Conversion Centered Design is a prime consideration. Out of 100 visitors how many call you or send you an email request for more information?
After all, if only 10 visitors came to your site in a week and 5 of them became clients or customers that beats having 500 come to the site and only one or two of them become clients or customers.
So we now concentrate on Conversion Optimization Design. Our goal for your website is to radically increase your conversion rate. Of course building up traffic to the site is important, but that takes much longer than increasing your conversion rate. A "lead" for this discussion is someone who upon visiting your site picks up the phone or fills out a form giving you implied permission to market to them.
These are people who are going to make a buying decision and when they do, you want them in your "marketing funnel".  Accomplishing the increase is not simple. If you've got a great real estate site there may be many buyers and sellers visiting your site on a regular basis, but when it comes to requesting a showing or a listing presentation, they take the information from your site and go to someone else to proceed.
"Thank you very much for the info, your site is great, you helped me a lot and now I'm buying a home through my own agent. Ouch! What happened?  
Poor Conversion Optimization Design is what happened!
In the far distant cyber-past 10 years ago many visitors to a well designed informational site felt an obligation to do business with the site owner. Not now. Users are used to almost unlimited free access to information. They may think your website is wonderful and even tout it to their friends and acquaintances, but they don't necessarily think a good website makes you a good real estate agent – even if you tell them in no uncertain terms that you are really, really good.