What About Our Web Design Team?
Can the Silk Shorts Web Design Team Help You?
Yes, With Your Help We Can Increase Your Business Dramatically.
Hi, it's great to have you on our website. Our web design team hopes you feel welcome and that what you learn here helps you grow your business. It is really interesting to be in a business where the way we present our own business is actually a demonstration of what we can do for you.
Everything we talk about on this site about website design, search engine optimization, reputation management, and more is what we've learned first hand and we know it works. We follow our own advice to promote our own business. So when we talk about what makes an effective website, we're talking about what we've learned while creating website designs and marketing systems for the last 20 years. When we talk about the effectiveness of blogging, getting reviews, Facebook Pages, responsive websites, email campaigns, etc. it is because we are doing it ourselves and have determined what works best.
We have website designers throughout the US and programmers throughout the world as resources, so our website development team can provide any level of expertise your project needs.
If you like what we've done here on our site and what we've done on client sites in our portfolio you will like what we can do for you. If you don't like any of these sites and know what you do want, then let's talk and see how we can help you get it.
Silk Shorts, Inc. has two founding partners, Vern Clinton and Jana Leonard. Both are fugitives from the real estate business and have been in sales all of their adult lives. They founded Silk Shorts, Inc in 1996.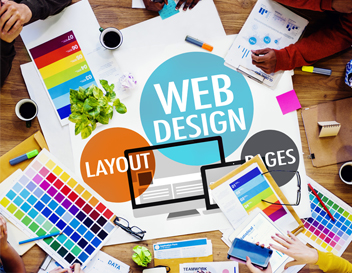 At Silk Shorts, Inc. we know what you want to tell potential customers and clients about your business:
What you do.
How you do it.
Why they should do business with you and not your competitors.
Silk Shorts Internet Marketing helped me with my website. I now have a beautiful and very flexible, responsive WordPress site, that will grow with my business instead of constantly needing to be updated. Silk Shorts can handle all of your internet marketing needs. Including but not limited to blogging, facebook updates, help understanding internet reviews and of course web design. They truly are a full-service internet marketing company.