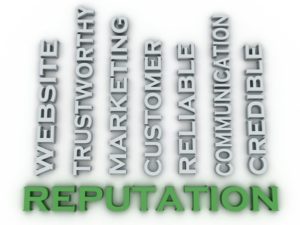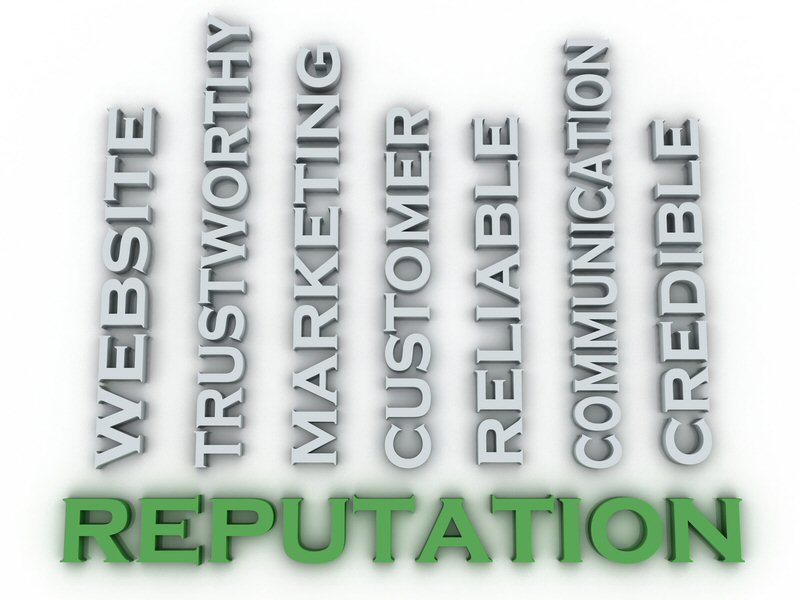 How One or Two Bad Reviews Can Cost You Big Time!
You've been hearing for the last few years about how important reviews are to your search engine position and how important your online reputation is.
Well they still are really important for that, but also they are playing a growing and very important role in your client's decisions on whether to do business with you. There are still people who don't know how to do reviews but as Internet savvy becomes more and more common, most do use reviews!
Anybody who does a search for a product or service has become familiar with the links to various reviews for the businesses they see in the results. Not only that but THEY READ THEM. And they do make decisions based on them. I do it, maybe you don't, but I guarantee that many of your prospective leads do.
Who writes the reviews about you?
That's the really scary part. An unhappy customer or client who wants to vent is the most motivated to do a bad review. It's a chance to really poke at you if there is some real or imagined slight that they feel. Sometimes there's a legitimate complaint and sometimes you may not think it's so legitimate, but understand the only person who can take down that review is the person who made it. And once posted it's there forever. Let me repeat, forever. There is almost no way to get that bad review removed by the reviewing website and the reviewer may not even be reachable.
Of course there are also some customers who are so pleased with your service that they'll give a good review. In fact when you start researching reviews you've received you'll find most are either one star (BAD) or five stars (Good). There are seldom three and four star reviews because people just aren't motivated to go to the trouble of reviewing a business that is 'OK' or 'Pretty Good'.
Over time you will get some bad reviews. I don't care if you're Santa Claus or Honey Boo-Boo, somebody will have a beef about how you treated them and will want to let the whole world know about it.
Review sites like Yelp and Google and others rank very high in search engines, so if someone searches specifically for your business by name, it is very likely that a review about your business will come up before your own business site.
For instance:
How do you know if you're being hurt by a bad review?
You don't know for sure, but stop and think if someone is interested in the service or product you offer and they are online looking for someone to do business with, how likely are they to choose a business with an average rating of one or two stars when right there in the same list is another business with four or five stars average?
If you expect to get Internet leads, you need to take this all very seriously.
If you do a search for Realtors® in any medium to large city you will see listings for dozens of Agents and Offices. Most will have a few very good reviews and some will have one or two bad reviews. To give you an idea of how important it is to manage these, here is a review of a very successful agent in Fair Oaks, CA who had only two reviews. One was 5 star and the other was 1 star as follows:
9/7/2012 First to Review (from Yelp)
[Company Name], and their agent [Agent Name], are horrible to work wiith. She went on vacation during the beginning, as well as the closing periold for the home we purchased. Her lack of communication, her refusal to meet deadlines, her deceit in the details of the liisting, and her overall non-professionalism was shocking. She would rather be golfing rather than conduct business.
Here's an example: She listed the home, then refused to take calls from our realtor while on the golf course, nor did she respond to any e-mails. Her excuse on the phone call was that she did not recognize the number calling…..what??? Her excuse on the e-mails, was that she never checks "that e-mail box" because it was her old e-mail account. However, it was this "old" e-mail account which was posted on the listiing…….what??????
Avoid [Company Name] Real Estate, and [Agent Name] at "all costs"!!!!
In a long list of 5 star ratings for other agents this agent had a 3 star rating. If you were working with a buyer or seller and they "Googled" you and saw this Yelp review, how do you think it might impact your credibility with that client? Imagine how this could affect your sales over time.
If that one bad review had been "drowned out" with 5 or ten great reviews most people would realize that the bad review was probably due to a one time misunderstanding.
The takeaway is Manage Your Online Reputation!!.